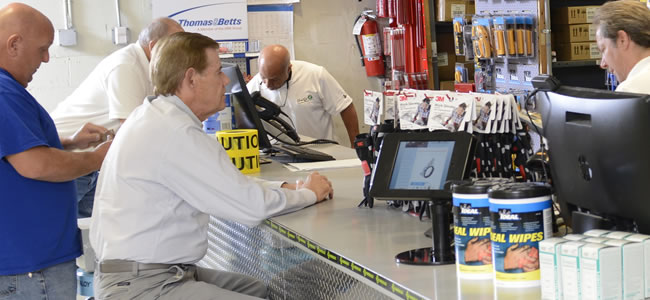 We've Built Our Business on Service
Customers typically come to us when they are frustrated with the job their current suppliers are doing regarding the management of lighting or gear projects, energy services work or daily delivery business. We find that many of our competitors have the ability to quote competitively but the customer soon finds himself dealing with all that comes after just getting a good price.
Today's customers need follow through on all of the details surrounding the completion of projects and the best management of their facilities. We have developed Swift systems that ensure the timely and accurate delivery of the equipment and services you need.