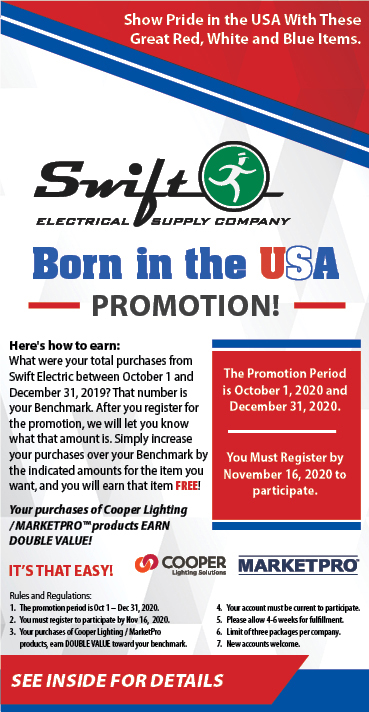 Here's how to earn:
What were your total purchases from Swift Electric between October 1 and December 31, 2019? That number is your Benchmark. After you register for the promotion, we will let you know what that amount is. Simply increase your purchases over your Benchmark by the indicated amounts for the item you want, and you will earn that item FREE!
Also register on-line at https://tinyurl.com/swift-usa
Your purchases of Cooper Lighting / MARKETPRO™ products EARN DOUBLE VALUE!
IT'S THAT EASY!
Rules and Regulations:
1. The promotion period is Oct 1 – Dec 31, 2020.
2. You must register to participate by Nov 16, 2020.
3. Your purchases of Cooper Lighting / MarketPro products, earn DOUBLE VALUE toward your benchmark.
4. Your account must be current to participate.
5. Please allow 4-6 weeks for fulfillment.
6. Limit of three packages per company.
7. New accounts welcome.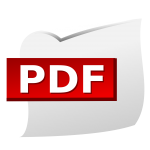 Born in USA Promotion