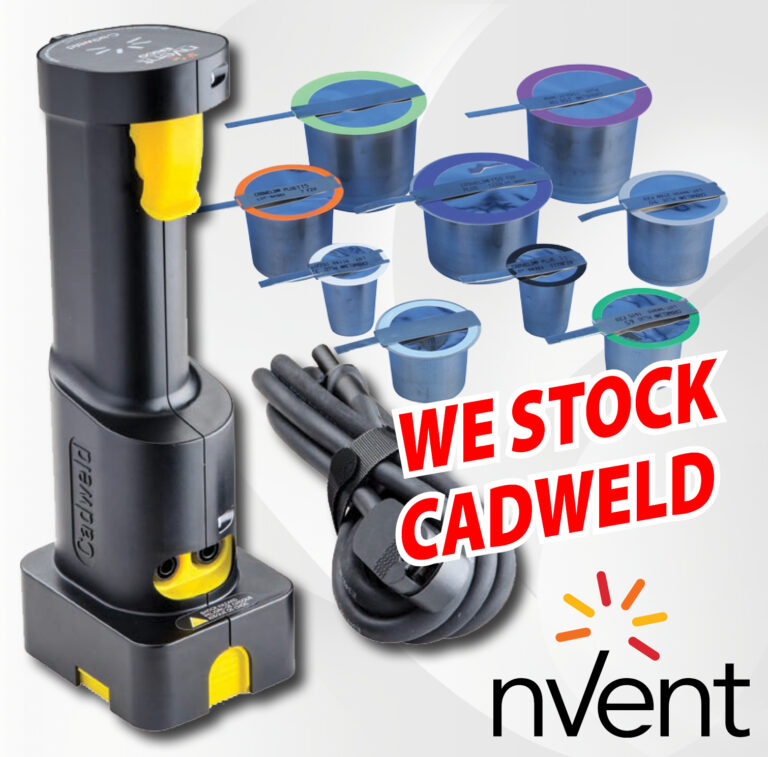 nVent ERICO Cadweld Plus
nVent ERICO Cadweld Plus
Impulse Exothermic Welding Control Unit
Our latest innovation, the nVent ERICO Cadweld Plus Impulse Exothermic Welding Control Unit, brings you the highest level of flexibility and ease of use of any of our ignition systems. Precision engineered, the control unit lets you choose your power source: from off-the-shelf AA-batteries to the rechargeable Lithium-Ion packs you have on your job site.
SAFETY
Self-closing trigger guard prevents accidental ignition, providing added safety
Five second delay in ignition is a safety feature to allow the user to stop ignition, if necessary
LED ignition counter provides instant feedback on ignition timing and is visible in sunny outdoor conditions

nVent Erico Cadweld One Shot Cable To Ground Rod
Single use ceramic mold which eliminates the need for a graphite mold and handle clamp/frame
Produces a permanent connection that will not loosen or corrode
Fits plain copper-bonded, threaded copper-bonded, full-size galvanized and stainless steel ground rods
NEC® compliant
nVent Erico Cadweld Plus Welding Material
nVent ERICO Cadweld Plus Welding Material consists of copper oxide and aluminum granular particles. Plus simplifies the method of making exothermic connections by packaging weld metal into an integrated cup, eliminating the need for starting material or a separate metal disk.
---
At Swift, our commitment to your success goes beyond just products. Our experienced team stands ready with exothermic weld training, certification, and other tech support.
For more information, contact [email protected].